Welcome to the Clos des Bérengeries
Guest rooms and homemade food.
The Clos des Bérengeries is a chalk stone manor house from the 19th century. That emblematic stone from our nice area was dedicated to the building and decoration of the castles and nice manors of the region. Situated in Saint Patrice, small village between the Loire river and the hills, on the road to wineyards from Touraine-Anjou, le Clos is ideally located to discover the Loire Valley patrimony.
We arrived here in 2007 and fell in love with this area...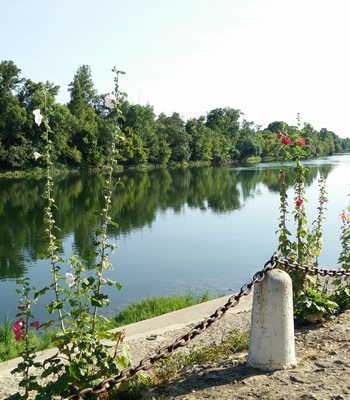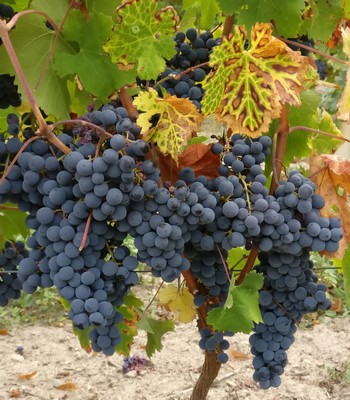 Our services
Prices all inclusive
Very attractive prices, price for subsequent night is reduced, breakfast included
Free included service
Free parking, wifi, swimming pool
Ideal situation
Near to the Loire most beautiful castles and gardens
Welcome...
Enter the Clos des Berengards, we welcome you to our haven of peace among the vineyards, discover our flower garden for relaxation and our pool to relax, relax in our comfortable rooms, after a good night's sleep. our breakfast, you are ready for a beautiful day of discoveries a rich historical and cultural heritage opens to you, Castles, beautiful homes and splendid landscapes you will be spoiled for choice for your visits and outputs, here live is an art !
Our guests comments
Arrived after 20:30, without having reserved the dinner of hosts. We had the chance to find a restaurant in Saint Nicolas de Bourgueil who agrees to serve us at 9:15 pm. The 2nd evening we had dinner on the spot. For 35€ and the company owners, we are treated to hearty dishes and well prepared, after the drink under the arbor. At breakfast, succumb axu jams and homemade cakes. The Hélène room, on the ground floor at the back of the house, is quiet, and very comfortable. The above ground pool could not be tested because stay too short.

Hélène

France

The place is great. Quiet, peaceful, with garden seating area. Ideally located for cycling Loire and vineyards. Homemade jams for a breakfast was a treat. Highly recommended. Thank you for a lovely stay.

597 Tuna

Wroclaw, Pologne

Excellent guest room to celebrate my 60 years.Home is very warm. Have participated in a personalized and commented tasting of excellent Bourgueils. From the table presentation to the room, the decor is very tasteful. Quality breakfast with homemade products. A good choice address to discover or rediscover.

Alain C

France
© 2023 Le Clos des Bérengeries - All rights reserved